Pharynx: Natural Health Protection Against Increased Infection Risk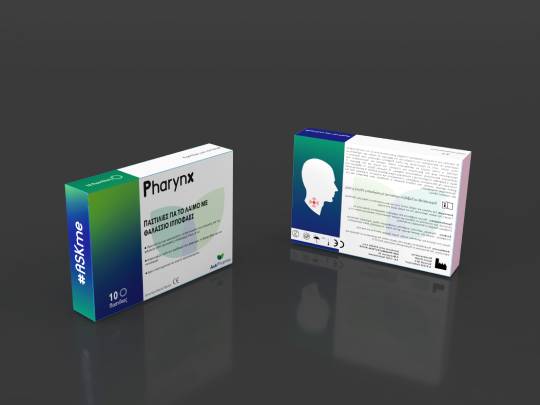 A portion of the population suffers from allergies in Spring and in Autumn, considerably more than any other period of the year.  Sudden changes in temperature and microclimate, along with inhalation of dust particles and pollen particles suspended in the atmosphere, may affect some people and may cause, among others, respiratory symptoms, like runny nose, sneezing, nasal congestion, allergic rhinitis, persistent cough, hoarseness, dryness of the mucous membranes, irritation of the throat, etc.  Adding the following aggravating factors like smoking, the indoor air conditioning and probable snoring during the night sleep, the above symptoms can be severe and can last for several hours during the day. Inadequate management of these symptoms results in the weakening of the body's first line of defense, the mucous membrane, which is a natural barrier that protects against external influences and stimuli, such as dust, allergens, viruses and bacteria. In particular, the oral and pharyngeal mucosa, receiving constant stress from external stimuli (dust, pollen, smoking, air conditioning), becomes less effective in protecting against viruses and bacteria.
Pharynx is a medical device, consisting of natural ingredients, which act as a protective film and cover the irritated mouth and pharynx mucosa, supporting the natural defense action of the mucous membrane and restoring the natural defense barrier via mechanic means. In this way it offers relief from mild irritation of the throat, spastic cough, dry cough, sore throat, dryness of mucous membranes, hoarseness, and even nasal congestion and sneezing. In conjunction with personal protective measures (mask & gloves use), Pharynx contributes to the natural protection of health against an increased risk of infection, meaning that it can be used as an additional measure to prevent infection by bacteria and viruses in indoor spaces, in public transport and in places congested with crowds. If no improvement occurs 2-3 days after initiation of treatment or if symptoms aggravate, medical advice should be sought. For the most effective treatment of allergies, complementary measures may be needed per case, such as for severe nasal congestion, persistent sneezing, itching, rashes, etc.
CHRISTOS PAPAGEORGIOU
Pharmacist